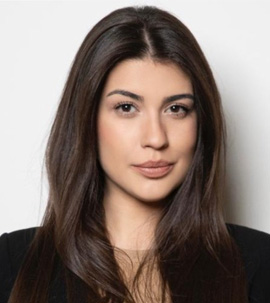 Mila Obradovic
Secretary, Facility Management Business Association Serbia (FMBAS)
Currently serving as the Secretary of Facility Management Business Association Serbia (FMBAS), a non-governmental and non-profit organization dedicated to the development of the facility management (FM) industry in the Republic of Serbia. In this role, her responsibilities include managing and overseeing the administrative tasks of the association, organizing and coordinating meetings, events, and conferences. Managing operations to ensure seamless ministration for association members, and participating in marketing activities and coordinating with advertising agencies for advertisement preparation.
Previous experience in managing and overseeing real estate transactions in consutant role at Coreside Savills, where she was accountable for administering contracts, negotiating deals, and providing guidance on legal and financial matters, with a focus on delivering exceptional services and maintaining effective communication throughout the transaction process.
Additionally, collaborating with government institutions as part of a team in a student organization on projects, including organizing Creative Workshops in Belgrade and raising awareness on environmental issues in primary schools, while completing her studies at the Faculty of Business and Law.