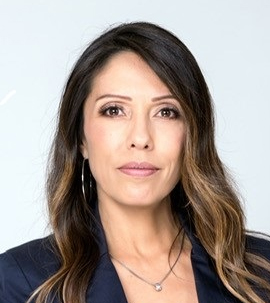 Gabriela Reyes Vidro
Project & Structured Finance Manager, NLB Komercijalna Banka, Serbia
Manager and project finance professional with over 20 years of experience in project structuring, project financing, project development, monitoring and negotiation of project finance transactions.
Originally, a lawyer graduated with honors in Universidad Iberoamericana in Mexico City, Gabriela has worked in prestigious law firms in Mexico and thereafter becoming the general counsel for the new 380 ha.project in Cancun, Mexico, which features residential condominiums, several hotels, golf courses and a marina.
After moving to Serbia in 2005 and project finance training in Bank Austria, she started working in UniCredit Bank Serbia in the project finance department where she held the position of Head of Real Estate Unit, Corporate and Investment Banking for 14 years. While in UniCredit, Gabriela participated in the creation of the real estate portfolio of the Bank and since then, has been assessing the feasibility of projects, structuring their financing, following the development until final completion and negotiating offers, loan agreements, risk participation agreements and dealing with MIGA and other insurance companies.
Having worked with international and local developers as Lead Arranger/Lender/Agent, her portfolio includes the first office business park in Serbia "Airport City", prime residential complexes like Central Garden and Wellport, shopping malls including USCE, as well as the largest retail park in Belgrade "Rakovica" and renamed hotels as Crowne Plaza and Holday Inn.
Gabriela started a new position in August 2021 in NLB Komercijalna Banka a.d. and is currently implementing new project finance procedures and tools aimed to enlarge the project finance department and continue to provide solid structures and finance real estate transactions including syndications / club deals with NLB Group members and local or foreign creditors in the office, residential, retail, logistic and hotel sectors.