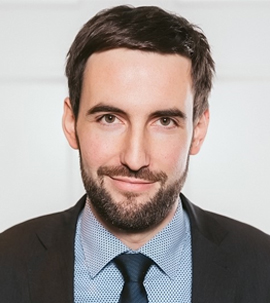 Milan Sajovic
General Manager, HiT Alpinea, Slovenia
Milan Sajovic is a hotelier by heart. With good knowledge of hotel operations, sales & marketing, and real estate development in hospitality, his focus remains to be oriented at guest experience, employees, and attention to details.
Early years of his professional career were dedicated to working in hotel operations at various departments. Later, he managed a sales and marketing team in one of Ljubljana hotels. His good understanding of hotel operations and hotel sales tactics were recognized, when he was offered a position as Director of Operations in the Union Hotels Collection, the largest accommodation provider with several hotels in Ljubljana. After almost 15 years of his hospitality career, Milan decided to head for a new challenge. Today, as a General Manager, together with the team, he runs HiT Alpinea hotels/apartments in Kranjska Gora - the largest hospitality company in the Slovenian Alps.
During his career, Milan had a privilege to obtain first-hand experience not only in hotel operations and management, but also in setting up hotel concepts, preparing hotel renovations, and being actively involved in hotel due diligence.
Milan graduated at the Faculty of Economics in Ljubljana, finished General Managers Program at the Cornell University School of Hotel Administration in Ithaca, New York, and worked professionally in Slovenia and abroad.