Guy St. John Barker, Managing Director (Europe), Palmer Capital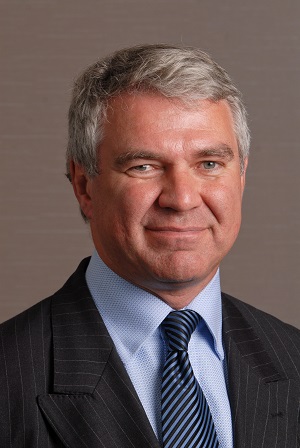 Born and educated in England in 1959, Guy joined Knight Frank and Rutley in London in 1985 where he qualified as a Chartered Surveyor, specialising in real estate investment and asset management. He moved to Düsseldorf in 1992 to establish Knight Frank's German operations, which he managed for 6 years.

In 1998 he joined HypoVereinsbank in Munich as Head of Real Estate Asset Management, building up a team of 25 and overseeing the launch, between 1998 and 2004 of 8 real estate funds which have subsequently invested ca. € 2 billion across Europe on behalf of German and Austrian institutions. In 2004, the business unit was merged into a joint venture with Invesco Real Estate (Dallas, Texas). Guy became Chief Executive of Invesco Real Estate Europe in 2005.

In 2007 he left Invesco to establish, together with 3 ex-Invesco colleagues and PCP London, Palmer Capital Investments GmbH (PCI).

The business has subsequently expanded strongly and now comprises 34 staff in a network of 6 offices, in Holland, Germany, Czech Republic, Bulgaria, Poland, and Romania, with 9 funds under management for a range of institutional and private investors. Total assets under management now exceed € 300 million in 10 countries including Serbia.
In the CEE region, Palmer Capital's managed funds now own and operate over 300,000m² of office space, with ca. 3000 tenants, and hold a development pipeline of over 1 million m² of land.

Currently resident in Prague, Guy is a fluent German speaker and a native English speaker.

He was appointed as a Fellow of the Royal Institution of Chartered Surveyors in 1998.