Nenad Đorđević, President of the Management Board of the "Real Estate Cluster of Serbia"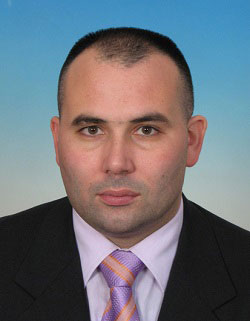 Nenad Đorđević je 1999. godine osnovao "MOZAIK NEKRETNINE", gde do danas radi kao konsultant. Ima dugogodišnje iskustvo u radu sa korporativnim klijentima, investitorima, vladom, lokalnom samoupravom. Bavi se unapređenjem delatnosti posredovanja u prometu nepokretnosti i uređenjem tržišta.





Od 2007. godine član Upravnog odbora udruženja posrednika u prometu nepokretnosti "UPPN-Krov". Od 2010. godine potpredsednik Upravnog odbora "KLASTER NEKRETNINE", a od 2011. godine predsednik Upravnog odbora.

Jedan od osnivača Grupacije posrednika u prometu nepokretnosti Privredne komore Srbije, od 2011. godine zamenik predsednika Grupacije.

Bio je član posebne radne grupe Ministarstva trgovine i usluga za izradu Nacrta Zakona o posredovanju u prometu nepokretnosti.