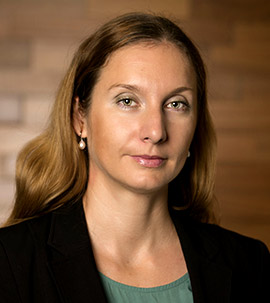 Branka Jovanovic
Project Manager / Design Manager, for Hospitality projects

Expert for design and project management for the Hospitality projects, with over 10 years of experience in Serbia and Internationally. Licensed architect with experience in building and interior design.
My most valuable work experience is working with Hyatt International on new build and existing hotel renovations. I am dedicated to improvement of the managing the design process and communication between the project team participants.

Work Experience:
Project Manager, Hyatt International, Dubai, UAE, April 2021
Managing design process between Hotel Operator, Client and design consultants, throughout all stages of the design.
Project Manager, Dizajn Arhitektura, Belgrade, Serbia, May 2020
Projects : Mixed used develompent Novi Dorćol, Belgrade; Smokvica Bay Raffles Hotel and tourist complex, Montenegro.
Development Manager, Belgrade Waterfront, Belgrade, Serbia, January 2018 – May 2010
Projects: W hotel Belgrade, VIDA hotel Belgrade, renovation of Hotel Bristol, landmark and heritage building in Belgrade.
Owner and Interior Designer, Studio Verde, Pančevo, Serbia, September 2016 - December 2017 Senior FF&E Designer, International Design Studio, IDS, Belgrade, Serbia, November 2015 – July 2016.
Design Manager, Hyatt International SWA, Dubai, UAE, December 2012 - March 2015.
Project FF&E Coordinator, Hyatt Hotels Vladivostok, Russia, September 2011 – August 2012.
Project FF&E Coordinator, Hyatt Hotels Baku, Azerbaijan, June 2009 – August 2011. Project Manager, Hyatt Regency Beograd, Serbia, March 2008 - March 2009

Education:
Master of Architecture, Faculty of Architecture, University of Belgrade.
Licenced Architect by Chamber of Engineers of Architects, Serbia.

Business skill and competencies:
Well organized, goal oriented, team player, strongly believe in continuous further development and learning through mutual cooperation and knowledge sharing.
Worked in multicultural and multinational office surroundings, easily adapts to the new work environment, can work simultaneously on several projects, and within team located in various locations around the world. Attend and hold meetings and presentation with various consultants, investors.
In-depth knowledge of hospitality design and business, from different viewpoints – operator, designer, contractor, investor, developer.
Passion for design and usage of materials, sustainability, innovative and functional design solutions, usage of the old craft techniques.
Very empatic, easy connects with people on personal level, understands what motivates them and how to achieve the mutual goals.