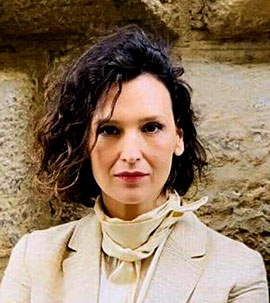 Konstantina Marsenic
Founder, Konstantina Marsenic Studio, Serbia
Konstantina Marsenic is a design architect and founder of the Konstantina Marsenic Studio, with 20 years of experience in design, constructions management and project supervision.
Working as a freelance architect from the very beginning of her professional career she has developed her competencies in a plethora of various areas, aiming to learn and to gain deeper understanding of different perspectives of architecture. She has developed her own very successful leadership and management style with the emphasis on strong communication skills through her work on a variety of projects with numerous teams.
Konstantina Marsenic studio is focused on providing custom design solutions to clients who require healthy and comfortable living, working and public space, whether it be an individual or the whole town. Wishing to expand her competences in adding value to a wider community through architecture and design she recently developed a new brand within her studio - Work Well which aims to gather professionals in different fields, not just architecture and related professions, but also IT, HR, Branding in order to implement diverse and specific knowledge into contemporary concepts of working, private and public spaces.
Konstantina is still furthering her career as a consultant and architect driven by the need for continuous learning, improvement and knowledge sharing with a growing team of her colleagues and partners from different areas who share similar values and attitudes.