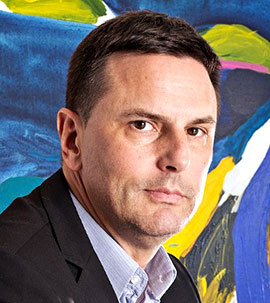 Nenad Djordjevic
Marketing Director, MIND Group, Serbia
Nenad Djordjevic has been in Marketing and Communications for over 30 years. He started his career as a journalist in the daily newspaper Vecernje NOVOSTI. As his main topic of coverage was the economy, he became interested in marketing and business improvement.
He continued his career in renowned marketing agencies working in the positions of Account Director and Client service Director. With over 12 years of practice in advertising, he specializes in development of marketing strategies concerned with improving the position of brands in the market.
For the last 18 years he has been managing marketing and R&D Departments of various food, confectionery, IT and Real estate companies, signing numerous successful campaigns and projects.
Since 2021, he has been the Marketing Director of the MIND Group with a special focus on internal and external communication processes, as well as the implementation of marketing strategies of all companies within the group.
He studied at MPC College in California where he gained an internship in advertising.