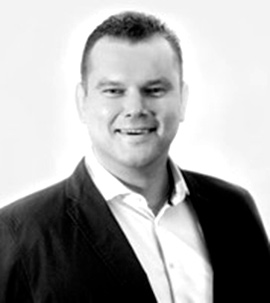 Marcis Budlevskis
Director of Operations, Multi, Holand
Marcis Budlevskis has over 22 years of experience in the shopping center industry and currently holds the position of Director of Operations at Multi HQ in Amsterdam, and is also Country Director of Multi Latvia.
For over 20 years Marcis was a board member with Linstow Center Management, an active developer and manager of shopping centers in the Baltics, serving as Lease Director and part of project teams developing shopping centers Alfa, Mols, Galerija Centrs, and Origo in Riga, and Ulemiste in Tallinn. Marcis also spent a year with Multi / Sponda team in Finland as Multi Head of Leasing & Operations Finland.
Marcis holds a BA degree in marketing and management from Concordia University Wisconsin, USA, and MBA from the Business School of Riga (in association with the University of Ottawa and State University of New York). As the Chair of the Baltic Committee of the ICSC, Marcis served as ICSC European Advisory Board member from 2009 until 2012.