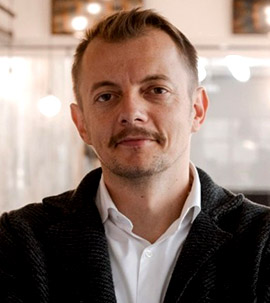 Miljan Mikic
PhD, CEO / Founder OROOK, Serbia
Miljan Mikic, PhD, MSc CE is a CEO/founder of a digital platform
OROOK Construction Careers
, a senior academic at the University of Leeds (UK) and a seasoned engineering consultant, versed in strategic management, business planning, organizational theory, project & contract management, and BIM applied to construction and infrastructure-related fields.
His professional background represents a powerful mix of educational, research-related, and hands-on experience obtained on large projects carried out in Russia, Georgia, Austria, the UK, and SEE.
He has also served as an Executive and currently a Supervisory Board Member of BIM Society Serbia and Management Committee Member of EU funded research Cost actions: "MEGAPROJECT – Effective Design and Delivery of Megaprojects in EU. and "Rethinking Sustainability towards Regenerative Economy".
He has authored more than 30 research publications.