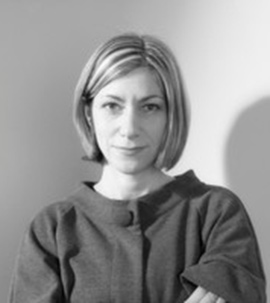 Iva Kovacic
PhD, Professor, Faculty for Civil Engineering, TU Wien, Vienna, Austria
Univ.Prof. Dipl.-Ing. Dr.techn. Iva Kovacic
is University Professor and Head of Department for Integrated Planning and Industrial Building at Faculty for Civil Engineering at TU Wien and Principal Investigator and Member of Center for Geometry and Computational Design at TU Wien. Iva Kovacic also teaches at University of Zagreb, Croatia; Stuttgart University, Germany and University of Jönskoping, Sweden. She is a member of Senate of TU Wien and spokeswomen of professors in Senate.
Iva Kovacic is an expert for Building Information Modelling in interdisciplinary planning and Integrated Life Cycle Analysis and Optimization.
Her research focuses on Computational Design and Building Information Modelling, as well as Digital Platforms for Circular Economy. She is coordinator of numerous funded research projects, such as: FWF Special Research Area "Advanced Digital Design";
Housing 4.0 –
Digital Platform for Affordable Housing;
SCI_BIM:
Scanning and data capturing for Integrated Resources and Energy Assessment using Building Information Modelling;
BIMaterial:
BIM based, material passports;
BIM Sustain:
Process Optimization for BIM-supported Sustainable Design,
BaMa
: Balanced Manufacturing.
Iva Kovacic is founder of
Integrated BIM Design Lab
, as research led teaching platform, connecting students, researchers and industry.
After obtaining her Master Degree in Architecture, Iva Kovacic practiced for several years as an architect in USA, Austria and Germany. She graduated from Master "Project Management in Construction" at Bauhaus University Weimar.
In 2005 she obtained her doctoral degree form TU Wien with the dissertation: "Developing strategies for sustainable planning: building as dynamical system".
In 2016 she qualified to Venia Docendi for Integrated Planning with Habilitation "
Advances in integrated building design and planning methodology: exploratory studies for the optimization of people - process - technology interaction in the architecture, engineering and construction (AEC) industry
".
Iva Kovacic is a member of Bavarian Chamber of Architects, certified German Sustainable Building Council DGB/ÖGNI Auditor; Member of CIB, Working Groups W96, W78; SDEWES International Centre for Sustainable Development of Energy Water and Environment Systems und EPOS Engineering Project Organization Society. Moreover, she acts as Scientific Editor und Reviewer in numerous scientific journals as well as for Swedish Funding Agency FORMAS.