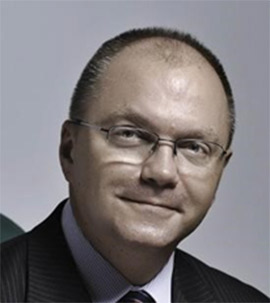 György Bobvos
PhD, Development Director, TriGranit, Hungary
Dr. György Bobvos is Development Director of TriGranit, based in Budapest, Hungary, CEE's largest real estate developer and brings an international cross-industry top management experience spanning 36 years in 16 countries.
He has spent 20 years in commercial & investment banking (NBH, Citibank, EY, UniCredit, Erste, CKB, EPIC, Intesa Sanpaolo) and managed M&A transactions/privatizations/strategic sales/private placements totaling EUR 12 Billion in 10 countries as well as successful recovery/sales of NPLs & RE assets worth EUR 1,7 Billion in 8 countries.
For 8 years György was CEO/top manager of leading production companies such as Lafarge, SchlegelGiesse and others. He was responsible for full P&L, with major acquisitions, integrations, corporate restructurings and change management/turnarounds.
For 5 years he has been in real estate development (TriGranit) and for 4 years was BoD/ExCom member of TUV Rheinland (engineering), responsible for all commercial activities in CEE/Hungary.
György is a multi-cultural CEE-leader, with a holistic, teamwork led approach. Culturally open, with an ability to adapt to a range of environments and speaks 9 languages (English, French, Russian, Serbian, Croatian, Slovenian, Czech, Slovak and Hungarian).
He has received his Doctorate/LLM in Law & Political Sciences at the University of Budapest with Distinction ("Summa cum Laude").